FOR DENTISTS
The work outlook has a decisive impact on the quality and efficiency of a dentist's work. Good ergonomics promote endurance and well-being at work. We deliver products, services and total solutions that improve the dentist's working vision and ergonomics.
The dentist's view of work
Practicing a craft profession that requires precision also requires a precise vision. Fast and reliable diagnoses and high-quality treatment procedures make special demands on vision. In addition to clinical work, the dentist's vision of work must also take into account other important aspects of the work environment, such as instruments and displays – often also the wall clock and the treatment room door. The result that works in terms of working vision is achieved with an individual total solution that combines vision correction, magnification and lighting.
Dental ergonomics
Good ergonomics is particularly important when working in a static position. It is possible to avoid neck-shoulder and back problems typical for dentists by paying attention to working posture and habits. The dentist's practical working position is largely determined by vision, because the work is performed in the position where the object can be seen best. That is why it is important that vision aids enable a good working posture, and that they are selected and sized individually for the user.
Dentist's tools
High-quality work is done with high-quality tools, and the work is done well when the tools are easy and comfortable to use. The products we represent are user-oriented and can be assembled into very precisely defined individual entities. We serve dentists with 25 years of experience in choosing the products best suited to their needs and in their individual sizing.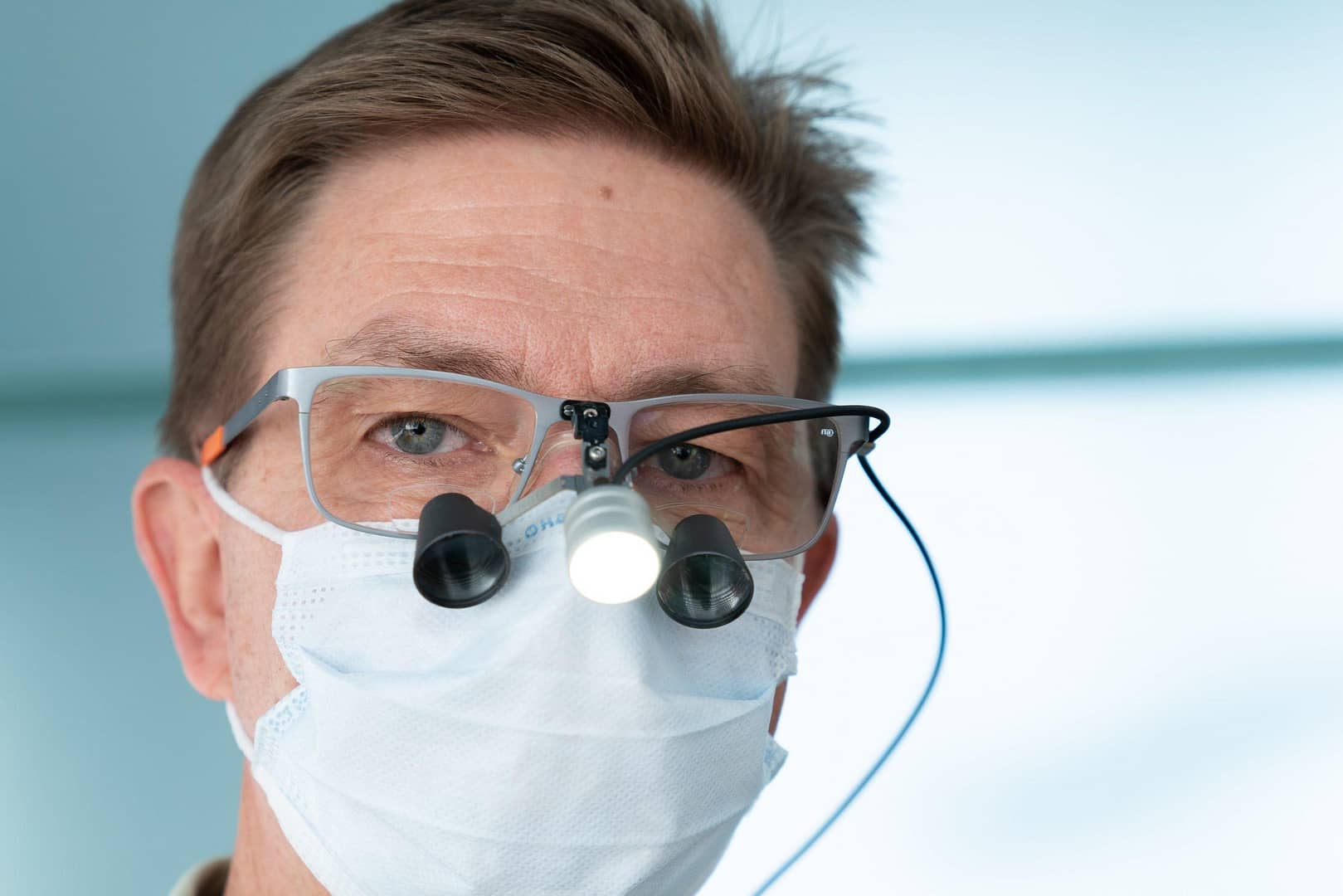 Popular product groups with dentists